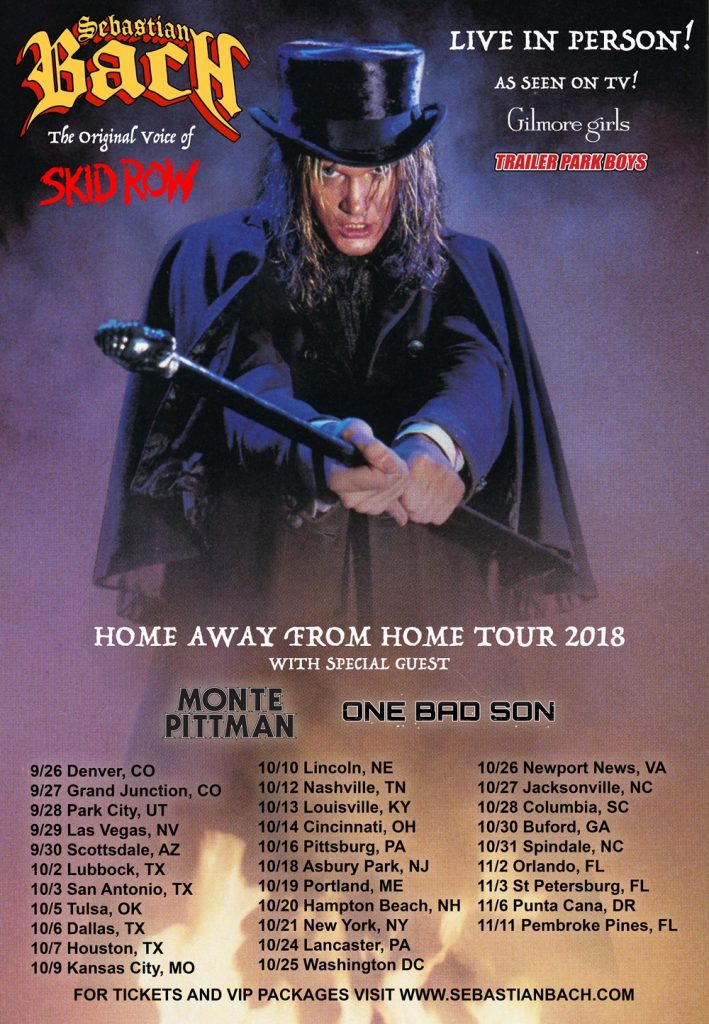 Our Biggest Tour To Date
The biggest tour of our career kicks off in a few months with Sebastian Bach!!
Our band, One Bad Son, along with Monte Pittman will be opening for the one and only ex-Skid Row frontman. We are taking the stage during the latter's second leg of his Home Away From Home Tour. We kick off in 2018. The tour will consist of 31 tour stops throughout the United States of America from September 26, 2018 to November 11, 2018.
To say we are excited is an understatement. We are thrilled to be part of this tour and cannot wait to meet all of the fans.
Sebastian Bach
Rocker Sebastian Bach is globally recognizable as a vocalist, television star, actor, and much much more! Bach hit the spotlight in the late 1980s as the iconic frontman for mainstream heavy metal / hard rock act Skid Row. Since his departure from Skid Row in the mid-'90s, Sebastian Bach still remains one of the most relevant rock figures in pop culture today, with three solo records, network television appearances on MTV, VH1, and CMT, guest appearances on Gilmore Girls and more.
Photos
The images below are all borrowed from
Flicker
.