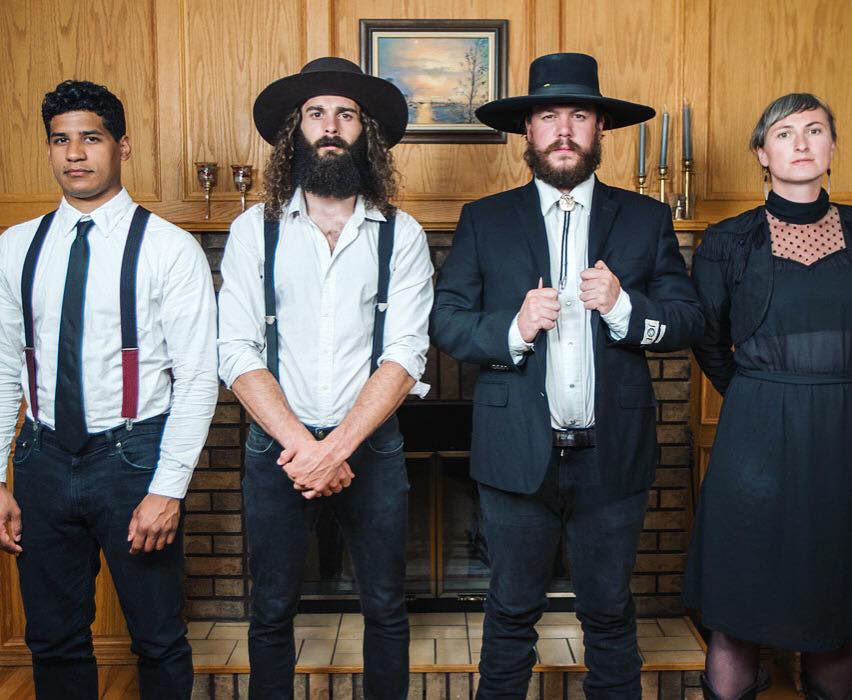 In case anyone didn't know, Saskatchewan makes the best music in the world. The world is starting to realize it too. HUGE congrats to my good friends and clients The Dead South on your JUNO. They won the Traditional Roots Album of the Year!!! So proud!
Nick Murray did an incredible job writing about this win. You can read about it here.
Here is a small sample of that article and the Juno winners.
Regina's The Dead South just added another massive accomplishment to their resume. They are now Juno Award winners.
The Dead South took home the prize for Best Traditional Roots Album of the Year for their album Illusion & Doubt (https://www.amazon.ca/DEAD-SOUTH-ILLUSION-Dead-South/dp/B01MAZ0Y5S.
Illusion & Doubt beat out Cassie & Maggie's The Willow Connection, Coig's Rove, Jayme Stone's Folklife and The East Pointers What We Leave Behind.
The band was also nominated for Breakthrough Group of the Year but lost out to The Jerry Cans.
The Dead South have been popular locally since 2014 and "Banjo Odyssey", but they made their mark, nationally, after the release of the video for "In Hell I'll Be in Good Company" came out in October of 2016. The video has been seen nearly 51.5 million times.
About The Band
The group is made up of Nate Hilts, Scott Pringle, Danny Kenyon, Eliza Mary Doyle, and Erik Mehlson. Crawford, who was with the group during the recording of Illusion & Doubt, no longer tours with the band, but continues to play an active role in much of their work.
Upon winning the award, it was Crawford and Kenyon who were there to accept it.