Three Billboards Outside Ebbing, Missouri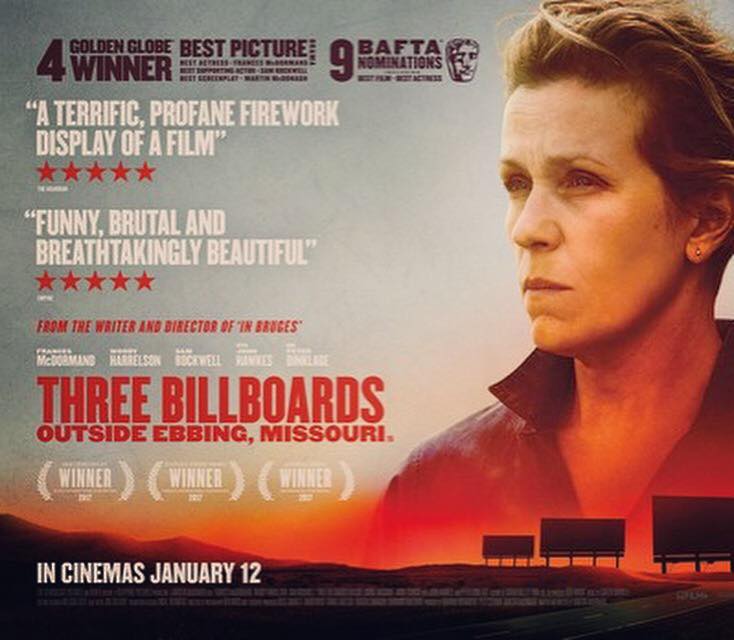 I am absolutely HONOURED to be involved in this film in a SMALL way. I was negotiating the placement of my good friend Colter Wall's song in the official trailer. Seven Oscar nominations!!! Best of the year for me, go see this film.
You can read more about the film and all of its accolades here.
Lizo Mzimba from The BBC wrote an interesting piece on the movie here. 
You can read a snippet of the article here:
Oscar nominations 2018: Will Three Billboards sweep the (red) carpet?
After big wins at the Screen Actors Guild awards – and earlier this month at the Golden Globes – Three Billboards Outside Ebbing, Missouri appears to be the front runner for best picture when this year's Oscar nominations are announced on Tuesday.
But in reality, this year's race for best film is still one of the most open for years.
Three Billboards may have picked up some of the big prizes, but Academy voters are still more than capable of moving in a different direction – especially as the Oscars doesn't use the first past the post system for picking the winner.
Instead, it employs a preferential ballot, where voters' second and third choices can be vital in deciding which film will win.