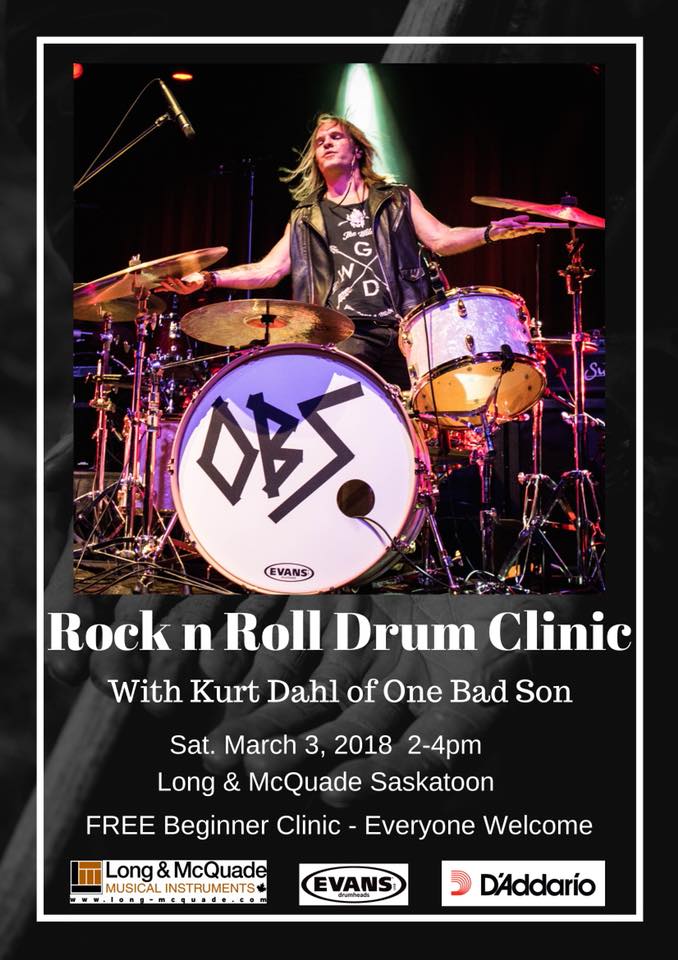 I never attended drum clinics. It's probably because I was too shy or scared or didn't have the money. So that's why this – my first ever drum clinic – is aimed at every kid in Saskatoon. No matter what your level. And if you don't have the experience you can take drum lessons Melbourne to increase your level. Maybe you've never had a lesson before.
Sometime in the early 2000s, the drum clinic dramatically changed. It was no longer an opportunity to get up close to a musical star, but rather it became a drumming spectacle. I would attend events where the player would play seemingly impossible feats of drumming mayhem for fifty minutes and then talk about themselves for another thirty. It became more of a concert performance than a drum clinic. There was little interaction with the audience, and at the end of the event, little gear was purchased and little knowledge was gained that could be applied to my own playing. That's not to say that I don't appreciate extreme facility on the instrument.
Perfect. Maybe you've never even played drums before. Perfect. Come hang and talk music, and I'll tell you how it changed my life. Oh and it's free. See you Saturday!!
I believe that a properly executed clinic is still the most effective form of inspiration, education, and sales in the drumming business. It's okay that not every drummer is a clinician. Companies need to understand that and be more deliberate in their efforts. If we can start putting all the right pieces together, drum clinics will flourish again.