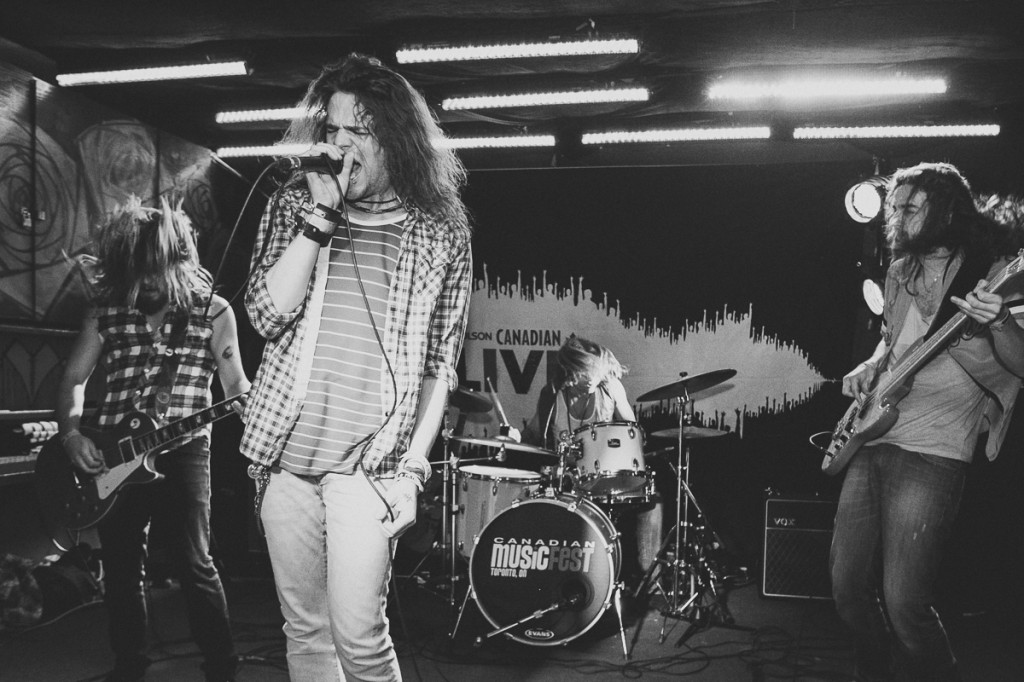 One Bad Son
One Bad Son and I just got back from a cross-Can tour. This included our first extensive tour of Ontario.  Plus a 55-hour straight drive through the USA. Followed up by a nice week off in our hometown of Saskatoon.
We feel fortunate to have made a ton of new fans in the East!  We enjoyed stopping at every rock radio station from Ottawa to Calgary. This was huge for getting It Ain't Right added across the country.
When we started the tour, It Ain't Right was barely top 30. Now, it's pushing the top 10. So there you go, kids! You can (and must) break songs the old-fashioned way — spending unfathomable amounts of time in a van and playing your heart out every time the van stops.
You Can Read More About The Tour Here
Here is a sample of the article
One Bad Son's live gigs are something you won't want to miss. They are clearly attacking Canada through one club show at a time often driving across the country to play their gigs. In fact in this, their first Ontario tour, they drove straight from Vancouver and came to conquer. They truly believe the music and the live show can speak for themselves and I can not imagine that anyone would ever go see their show and walk away disappointed.