Buckcherry Tour and One Bad Son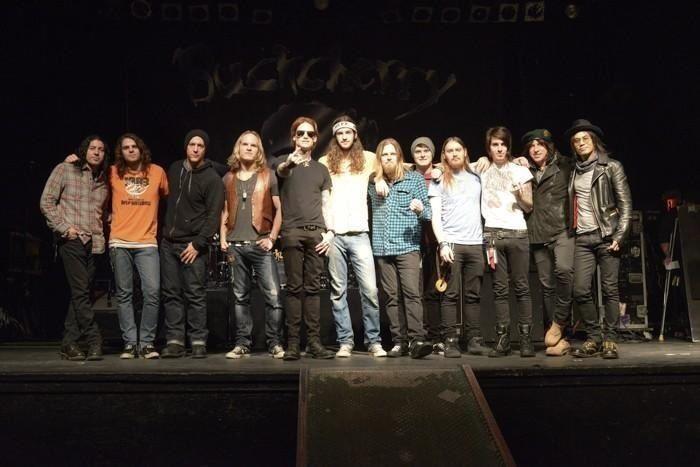 The band and I just got back from a 3-week tour across Canada. We were with our pals Buckcherry. It was off the chain! We played mostly 1000 seat venues, and a majority of them sold out which was amazing. Definitely the best tour of our 8+ year career…the best crowds, and our tightest sets to date. Then we drove 44 hours from Toronto to Vancouver, without stopping! We drove in 2-hour shifts. We kept alternating so one guy could sleep. One could drive, and the third in shotgun could keep the driver company (and awake). Oh yeah, and the heater in the van stopped blowing heat somewhere in Wisconsin. Rock and roll is alive and well.
More About the Buckcherry Tour and One Bad Son
You can read more about it in this news article from our friends at L.A Beat: The Lethbridge Alberta Beat Arts and Entertainment Magazine
" We have opened for Buck Cherry before in Saskatoon, but thankfully they chose us to cross Canada with them," he added.
"We're pretty stoked about it."
One Bad Son has been together for approximately eight years and has released three CDs,  and a couple of EPS plus their latest, the self-titled "One Bad Son" on 604 Records, which was produced by Default drummer Danny Craig.
They connected with Craig through their live show.
"We opened for them (Default) and he really liked our show," he continued adding he expressed interest in working with One Bad Son. So when they got back home to Vancouver where they have been based for two years, they entered the studio and crafted the 11 songs for the CD including reworking a couple of songs from their previous EPs including "Retribution Blues," and "Rustbucket," which they wanted to re-record in a more professional studio.